STEM
What's Happening in STEM with Our Cyclones?
Fourth Grade STEM Scholars:
Fourth grade just finished up creating water filters using various materials. Students were split into groups, given the list of materials, chose their materials to use for their filter, and worked together to create it. Once all filters were created, students tested them using water that was "dirty" containing soil. Students were then able to see how clear their water was at the bottom after letting it filter through for several minutes.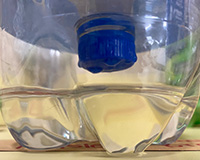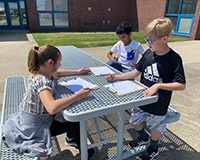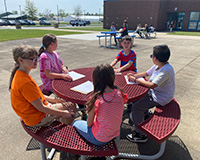 Second Grade STEM Scholars:
Currently, 2nd grade is incubating and hatching chicken eggs. They are keeping data about the eggs' daily changes. Check out their pictures.

Check out our 3rd Grade and kindergarten STEM scholars:
3rd graders have been working on animal research projects. Students researched information about their animal and then will create enclosures/habitats for each animal. The final project will be to combine each enclosure/habitat and create a zoo. We can't wait to see their finished project!
Kindergarten students have been learning about STEM all school year too. They began the school year doing activities with apples and pumpkins. They like to do activities during each holiday. Recently, kindergarten did a Valentine's Day STEM project to stack candy and learned about their five senses. During Easter they will be doing STEM with peeps, eggs, and jelly beans. Be sure to ask a kindergarten student about STEM.
The following is a list of collapsible links. After selecting the link, additional content will expand. Arrow down to read the additional content.